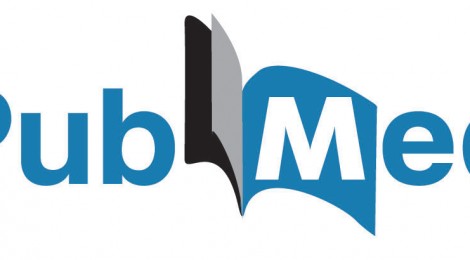 My reading on the topic of auto-immune disorders has long led me, and countless medical researchers, to the role of tonsils as a major culprit.
Here's a collection of a few recent medical research papers found reading PubMed showing how removing tonsils can resolve auto-immune diseases.
——————————–
J Am Acad Dermatol. 2014 Nov 20. pii: S0190-9622(14)02058-1. doi: 10.1016/j.jaad.2014.10.013. [Epub ahead of print]
Effect of tonsillectomy on psoriasis: A systematic review.
Rachakonda TD1, Dhillon JS2, Florek AG3, Armstrong AW4.
Abstract
BACKGROUND: Streptococcal infection is associated with psoriasis onset in some patients. Whether tonsillectomy decreases psoriasis symptoms requires a systematic review of the literature.
OBJECTIVE: We sought to determine whether tonsillectomy reduces psoriasis severity through a comprehensive search of over 50 years of literature.
METHODS: We searched MEDLINE, CINAHL, Cochrane, EMBASE, Web of Science, and OVID databases (from August 1, 1960, to September 12, 2013) and performed a manual search of selected references. We identified observational studies and clinical trials examining psoriasis after tonsillectomy.
RESULTS: We included data from 20 articles from the last 53 years with 545 patients with psoriasis who were evaluated for or underwent tonsillectomy. Of 410 reported cases of patients with psoriasis who underwent tonsillectomy, 290 (70%) experienced improvement in their psoriasis. Although some patients who underwent tonsillectomy experienced sustained improvement in psoriasis, others experienced psoriasis relapse after the procedure.
LIMITATIONS: Fifteen of 20 publications were case reports or series that lacked control groups. Publication bias favoring reporting improved cases needs to be considered.
CONCLUSION: Tonsillectomy may be a potential option for patients with recalcitrant psoriasis associated with episodes of tonsillitis. Studies with long-term follow-up are warranted to determine more clearly the extent and persistence of benefit of tonsillectomy in psoriasis.
———————————
Am J Kidney Dis. 2014 Oct 22. pii: S0272-6386(14)01194-9. doi: 10.1053/j.ajkd.2014.06.036. [Epub ahead of print]
Tonsillectomy for IgA Nephropathy: A Meta-analysis.
Liu LL1, Wang LN2, Jiang Y3, Yao L1, Dong LP4, Li ZL1, Li XL1.
Abstract
BACKGROUND: The efficacy of tonsillectomy in immunoglobulin A nephropathy (IgAN) remains controversial. Our meta-analysis was intended to investigate its efficacy as an adjunct or independent treatment.
STUDY DESIGN: Meta-analysis of prospective and retrospective studies using PubMed, EMBASE, and the Cochrane Central Register of Controlled Trials.
SETTING & POPULATION: Patients with IgAN treated with or without tonsillectomy.
SELECTION CRITERIA FOR STUDIES: Studies that compared clinical remission or end-stage renal disease (ESRD) in patients with IgAN with or without tonsillectomy.
INTERVENTION: Tonsillectomy.
OUTCOMES: Clinical remission and ESRD.
RESULTS: 14 studies (1,794 patients) were included and a random-effects model was applied. There were significantly greater odds of clinical remission with tonsillectomy (10 studies, 1,431 patients; pooled OR, 3.40; 95% CI, 2.58-4.48; P<0.001). Sensitivity analysis to exclude the effects of renin-angiotensin system inhibitors yielded consistent results (6 studies, 671 patients; pooled OR for remission, 2.80; 95% CI, 1.91-4.09; P<0.001). In subgroup analysis of the remission outcome, tonsillectomy plus steroid pulse therapy was superior to steroid pulse therapy alone (7 studies, 783 patients; pooled OR, 3.15; 95% CI, 1.99-5.01; P<0.001), and tonsillectomy plus conventional steroid therapy was superior to conventional steroid therapy alone (2 studies, 159 patients; pooled OR, 4.13; 95% CI, 1.23-13.94; P=0.02). Tonsillectomy was superior to general treatment (3 studies, 187 patients; pooled OR for remission, 2.21; 95% CI, 1.20-4.05; P=0.01). In addition, tonsillectomy was associated with decreased odds of ESRD (9 studies, 873 patients; pooled OR, 0.25; 95% CI, 0.12-0.52; P<0.001). 2 sensitivity analyses, one excluding studies with less than 5 years' follow-up and another excluding the confounding effect of renin-angiotensin system inhibitors, yielded nearly the same reduction in ESRD risk (6 studies, 691 patients; pooled OR, 0.20; 95% CI, 0.11-0.36; P<0.001; and 6 studies, 547 patients; pooled OR, 0.24; 95% CI, 0.14-0.44; P<0.001).
LIMITATIONS: Most included studies were retrospective cohort studies; we were unable to adjust uniformly for potential confounding variables.
CONCLUSIONS: As adjunct or independent therapy, tonsillectomy may induce clinical remission and reduce the rates of ESRD in patients with IgAN.
Copyright © 2014 National Kidney Foundation, Inc. Published by Elsevier Inc. All rights reserved.
KEYWORDS: IgA nephropathy (IgAN); clinical remission; end-stage renal disease (ESRD); glomerulonephritis; kidney disease progression; kidney failure; meta-analysis; tonsillectomy; tonsillitis
—————————
Pediatr Res. 2014 Mar;75(3):403-8. doi: 10.1038/pr.2013.237. Epub 2013 Dec 12.
Improvement in asthma control and inflammation in children undergoing adenotonsillectomy.
Levin JC1, Gagnon L2, He X1, Baum ED2, Karas DE2, Chupp GL1.
Abstract
BACKGROUND: Observational studies suggest that asthma control improves after adenotonsillectomy, but longitudinal studies that correlate the effect of the procedure on the levels of biomarkers associated with airway inflammation are limited.
METHODS: We conducted a longitudinal, observational study on pediatric patients, both with and without asthma, undergoing adenotonsillectomy. Asthma control test (ACT) scores and chitinase activity in the circulation were measured at time of surgery and at 6-mo follow-up.
RESULTS: Sixty-six children with asthma and 64 control subjects were enrolled. Mean ACT scores improved by three points (P < 0.001) after 6 mo. 85% of children with poorly controlled asthma demonstrated an increase in ACT score of at least three points or a decrease in emergency department/urgent care visits, oral corticosteroid courses, or rescue short acting bronchodilator usage. Chitinase activity decreased significantly in asthmatics who improved (P < 0.01). Higher chitinase activity levels at baseline were associated with improved asthma control following surgery (P < 0.01).
CONCLUSION: In children with high preoperative circulating chitinase activity levels, asthma control and healthcare utilization were significantly improved after adenotonsillecotmy. Chitinase activity decreased after surgery in children with improved control. This suggests that adenotonsillectomy modulates chitinase activity, affecting airway inflammation and improving airway disease.
PMID: 24452590 [PubMed – indexed for MEDLINE] PMCID: PMC3943680 Free PMC Article
————————————
More papers specific to IgA Nephropathy and beneficial tonsillectomy are found here..