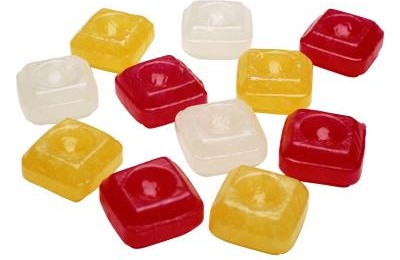 There is some very encouraging news for people with IgA Nephropathy, IgAN in the medical literature. A simple over the counter "remedy" that might help slow the course of the disease, Zinc.
I have to admit I am personally an advocate of zinc supplements as a useful treatment in a number of disease processes. It's becoming increasingly clear that taking zinc supplements produces dramatic reduction in the time one suffers from the symptoms of common colds and upper respiratory infections.
Since it is also clear, that upper GI and respiratory infections bring on problematic IgA production for patients with IgAN, zinc supplementation that reduces the time of infectious processes surely also reduces the amount of circulating problematic IgA which is the root problem of IgA Nephropathy.
So seeing this paper just arrive in the literature was an exciting find for me. Even better the paper is freely available and not behind those insidious "pay walls." Thanks to the life saving work of the Public Library of Science, PlOS.
Now where did I put those zinc lozanges of mine.
PLoS One.
2014 Feb 28;9(2):e90558. doi: 10.1371/journal.pone.0090558. eCollection 2014.
Dietary zinc is a key environmental modifier in the progression of
IgA nephropathy

.
Division of Nephrology, Department of Internal Medicine, Juntendo University Faculty of Medicine, Tokyo, Japan.
Abstract
IgA nephropathy (IgAN) shows diverse epidemiological characteristics, resulting from both genetic and acquired (e.g., environmental) causes. Environmental factors, such as diet or exposure to exogenous antigens, may prescribe the progression or prognosis of IgAN. It remains unclear as to how diet and infection influence susceptibility to IgAN.
A relationship, such as Toll-like receptors (TLRs), especially TLR9 and TLR4, was demonstrated between IgAN and pathogen-recognition molecules. Recently, zinc (Zn) was discovered to be involved in various immune-related diseases, affecting B, T, and dendritic cells (DCs).
This study investigates the relationship between dietary Zn and IgAN development in IgAN-prone mice. Seven-week-old IgAN-prone mice were divided into low, normal, and high Zn diet groups. To assess exogenous pathogen-mediated immune responses, lipopolysaccharide (LPS) was nasally administered.
The activity of IgAN was biochemically and pathologically evaluated during the disease course. We also examined in vitro IgA production in spleen cells or in combinations of cocultured B, T, and DCs under various Zn conditions with or without LPS.
Dietary conditioning with Zn affected serum immunoglobulins and urinary albumin levels, and mesangial deposition of IgA and IgG. Zn deficiency is associated with IgAN progression through the activation of the TLR4/TIR-domain-containing adapter-inducing interferon-β (TRIF), but not the TLR9, in DCs.
Zn supplementation prevented disease aggravation. Our findings indicate that immune conditioning with dietary Zn alters nephritogenic IgA production after mucosal infection.
PMID:

24587392
[PubMed – in process]

PMCID:

PMC3938772
Here's another paper that addresses benefits of zinc in kidney disease.
Zinc Supplementation May Benefit Dialysis Patients by Protecting Them from Inflammation, Malnutrition, and Oxidative Damage  (PubMed link)
Zinc is an essential trace mineral in the human diet that is an important cofactor in the body's natural antioxidant machinery. It is necessary for anti-inflammatory activity and proper immune function. Zinc deficiency is associated with malnutrition, whereas increased concentrations have been shown to improve inflammation and malnutrition in dialysis patients (Nutrients 2013;22;5:1456-1470).
In dialysis populations, dietary intake of zinc is often low (Perit Dial Int 2012;32:183-191; Am J Clin Nutr 2002;76:569-576). Hemodialysis (HD) patients exhibit reduced zinc levels when malnourished (Biol Trace Elem Res 2009;127:191-199), but the etiology of kidney disease affects the magnitude of zinc deficiency. Interestingly, one study demonstrated that zinc concentrations correlated with uric acid and parathyroid hormone (PTH) (Biol Trace Elem Res 2006;113:209-222). …
In their conclusions the authors write :
Long-term dialysis patients with low plasma Zn concentrations had reduced plasma concentrations of Se. Dietary intake data for Se and Zn was not available, which we consider to be a limitation. The study was also limited in comparing the variables based on dialysis modalities and the potential interaction between Al and renal function. The present pilot study is not a randomized trial, the results show that Zn administration increased the initially low plasma Zn concentrations concomitant with Se concentrations in patients and contributed to reducing their high plasma Al concentrations and oxidative stress. Additional Zn supplement may be necessary to alleviate symptoms of long-term dialysis. Further large-scale studies will be needed to clarify the effects of Zn supplement on Al metabolism in long-term dialysis patients.
The paper is available for free here.