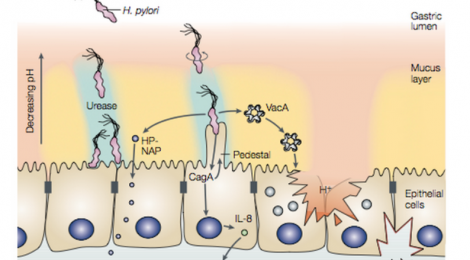 IgAN is well established as an auto-immune disease. Just how ones own immune system ends up damaging their kidneys is a topic both studied and debated.
In my view the issue is very simple. If you have the genetics that make you vulnerable to IgAN then your immune system, most certainly your thymus derived immune system, produces antibodies in response to infections and those antibodies attack both the infection and kidney membranes. The method of damage to kidney membranes results in those membranes becoming leaky, the first and persistent sign of this is leaking of proteins into urine.
Here's a report just out that seems to confirm the infectious immune response very well. It clearly shows that when a chronic infectious agent, in this case one of the most chronic of all infectious pathogens H. pylori, which is the principal cause of ulcers and notoriously capable of staying put, is eradicated loss of protein in kidney patients significantly improves.
Given the trivial risk of the anti-biotic treatment to eradicate H.pylori and the very great benefit I am surprised that the authors of this paper did not come right out and state that people with kidney disease and proteinuria ought to consider staying clean with regard to H. pylori.
The Effects of Helicobacter pylori Eradication on Proteinuria in Patients with Primary
Glomerulonephritis

.